E-Bike the Formartine & Buchan Way
Explore beautiful Aberdeenshire on two wheels by hiring an electric bike from Ellon, Mintlaw, Peterhead or Fraserburgh.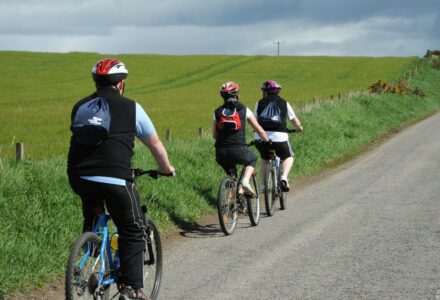 Friends & Family
Each location has four electric bikes, so you can go for a solo cycle or up to four of you. Legally, you must be over 14 to ride an electric bike, so for families that want to go for a cycle with younger ones – how about bringing along their own bikes and see if they can keep up with you?!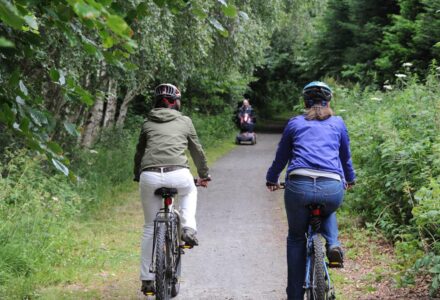 All Age Exercise
Electric bikes are a fantastic enabler for everyone, giving you the confidence to cycle further distances, for longer periods of time, and even up hills with ease!
*you must be over 14 to hire or ride an electric bike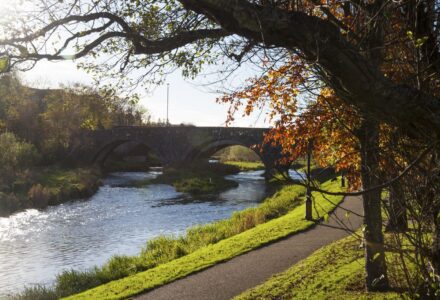 Experience The Outdoors
You are spoilt for choice in Aberdeenshire – which backdrop will you choose to cycle in? The coastal beach in Fraserburgh, riverside paths in Ellon, rolling countryside surrounding Mintlaw, or the busy fishing harbour of Peterhead?
Whether you're a local or visiting, hiring an electric bike from any one of our partner locations gives you a passport to explore this area. Each town has something to discover, be it ancient ruins or delicious local food.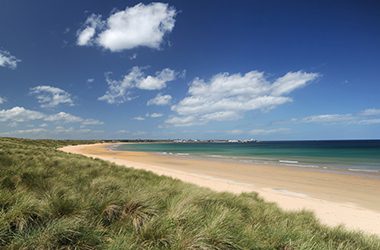 EXPLORE SOMEWHERE NEW
With 53 miles of disused railway line, cycling the Formartine & Buchan Way is a great way to explore Aberdeenshire in a safe off-road setting.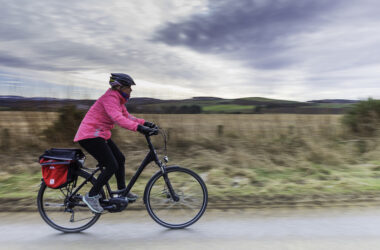 TAKE YOUR HEALTH UP A GEAR
Feel confident with the support of an electric bike so you can go further and for longer!
Don't know where to start?